German man Joerg Sprave has a special hobby, playing slingshots. However, it is not the ordinary slingshot we usually play. Joerg Sprave's slingshot is much more powerful. He even once opened a slingshot channel "The Slingshot Channel" on the video site Youtube.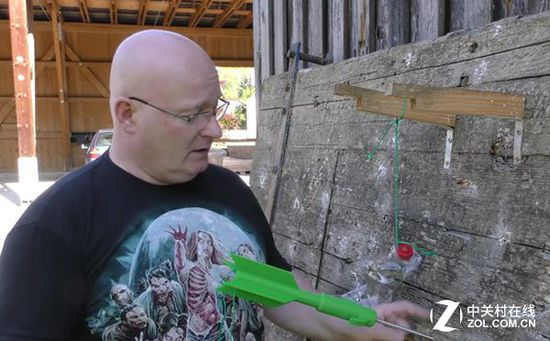 Recently on Sprave's slingshot video channel, he showed off one of the world's longest slingshots, as well as 3D printed projectiles, actually a thing like a small rocket, but with a top attached to it. The big nails make it a "weapon" that is daunting.
Sprave has caught the attention of the people. Not long ago, the person of the 3D printing online platform MyMiniFactory took the initiative to contact him and was willing to print what he used in the video for his 3D. Sprave designed such a small rocket to hand over to MyMiniFactory for printing.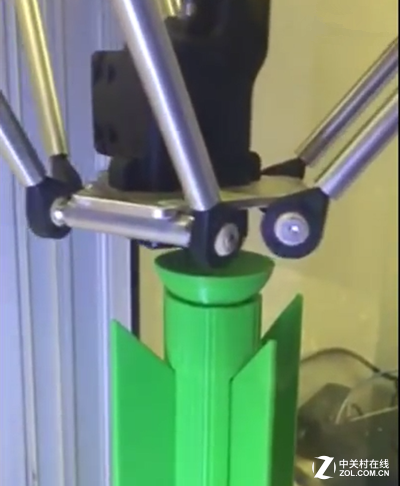 After the 3D printing was completed, Sprave was very satisfied with the rocket, so his next step was to make the world's longest slingshot to launch the rocket. He used a Proxxon machine to engrave the trigger part and the slingshot fork and gave it a huge rubber band.
In order to ensure the accuracy of the slingshot launch, he tied a long wooden stick to play a similar shot to regulate the flight path of the small rocket, so that the longest slingshot in the world is completed! However, since the rocket used an internal fill structure for 3D printing, it was disconnected during the first test.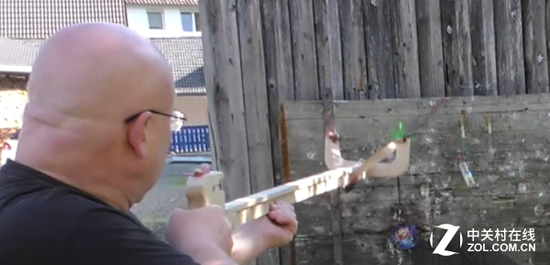 The second time, MyMiniFactory used a 100% fill rate to print an almost solid rocket. Sprave worked very well, visible from the video, it passed directly through the target bottle and nailed to the wooden wall. .
(Editor)
Rapid Fill Water Ball is made for children to have fun with water balloon . The material is PET and different color can be offered . Rapid Fill Water Ball has a capacity from 250 ML to 2 L . Rapid Fill Water Ball has better quality and better drainage . We have many advantages over other products , first of all , we are very stricted in controling over the raw materials , sencondly , we have more than 20 years experience in mold translation . thirdly , we will carry out a complete inspection of each product , we have a complete set of testing equipment to ensure that each product to the hands of customers have no quality problems . We have many advantages over other products . Front switch is more easy to control , stepless can be adjusted . Rapid Fill Water Ball is very fun to be used . Children can fill up the ball with water quickly and safely.Rapid Fill Water Ball is really a good gift for children.
Rapid Fill Water Ball,Water Balloons,Rapid Fill Water Balloons,Quick Fill Water Balloon
YUYAO ZHENGYU SPRAYER FACTORY , https://www.zysprayer.com